Learn More About
Non-Surgical Treatments
Learn More About
Non-Surgical
Treatments
The Spine Institute of Louisiana is dedicated to the treatment of non-operative and operative disorders of the spine. An accurate diagnosis is the first step toward developing an effective, individually tailored therapeutic patient management plan. We specialize in treating both simple and complex neck and back problems, and our clinical team is dedicated to finding the cause of discomfort and pain for each patient. We believe that treating symptoms alone is not a comprehensive long-term solution. Using accurate and thorough diagnostic tools aids our clinicians in successfully treating the majority of our patients with conservative treatment modalities and in evaluating and identifying those patients who truly need and should benefit from surgery.
Compassion • Innovation • Excellence.
Meet Our Team
The Spine Institute of Louisiana physicians recognize that medicine is a service profession and as such believe that the health and healing of patients must come first.  We feel that each and every patient should be treated in a respectful and compassionate manner as we strive to seek solutions that will improve the quality of our patients' lives.  Our philosophy is to provide quality patient care using innovative and minimally invasive technologies in a manner that offers convenience, and a continuum of care that routinely sets the mark higher than the accepted standard of care for the area.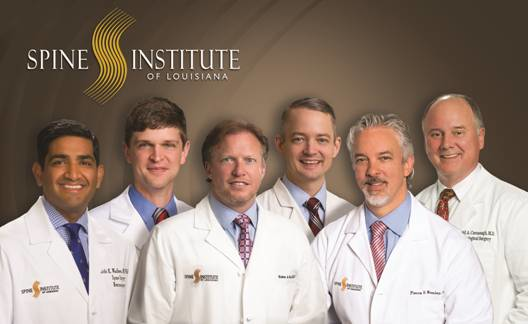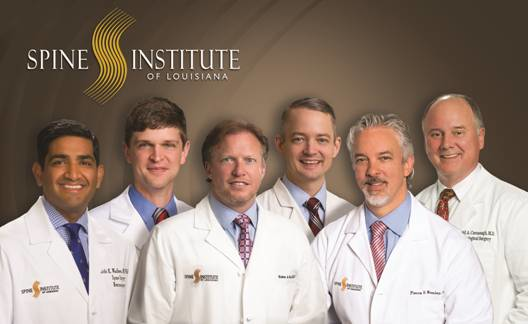 Take The First Step
Request An Appointment!
Our friendly and knowledgeable staff are available to answer any questions.