Learn More About
Coolief Rhizotomy
What is a Rhizotomy?
A rhizotomy (also known as a radiofrequency ablation) is a nonsurgical procedure used to treat back, neck or pain in the extremities that originates in the spinal nerves or the joints at the back of the spine, known as the facet joints. As spinal nerves are irritated they send pain signals to the brain which then sends these pain signals back throughout the neck, back, arms or legs.
A rhizotomy works by turning off these nerve signals using a small needle and heat that is applied directly to the spinal nerve. Once the nerve is heated to a specific point, it is no longer able to transmit these pain signals and symptoms are alleviated.
How is Rhizotomy Performed at The Spine Institute of Louisiana?
At The Spine Institute of Louisiana, a rhizotomy only requires local anesthesia and is performed on an outpatient basis so that you can return home the same day as your procedure.
During a rhizotomy:
A small area of the skin near the spinal nerve is numbed
A small needle is inserted near the spinal nerve using real-time X-ray guidance (known as fluoroscopy)
Once needle placement has been confirmed, electrical impulses are passed through the needle to heat the nerve
The needle is then removed and the area is covered with a small bandage
During the procedure, most patients feel either nothing or a mild warm sensation in the area around the needle.
How is Coolief Rhizotomy Different?
A Coolief Rhizotomy is similar to a traditional rhizotomy in terms of the goals and the procedure. However, the Coolief procedure also uses water to help circulate the heat around the spinal nerves. This increased circulation also allows a larger area of the spine to be treated and may be more beneficial if more than one spinal nerve needs to be treated during the procedure. Your Spine Institute of Louisiana Spine Specialist will discuss with you which procedure is best for you based on your specific condition and lifestyle.
Make an Appointment with a Spine Institute of Louisiana Spine Specialist Today
If you have been considering a Rhizotomy or Coolied Rhizotomy procedure, schedule an appointment with one of our Board Certified Spine Surgeons.
We will evaluate your unique lifestyle and goals to determine which type of surgery is best for you.
Compassion • Innovation • Excellence.
Meet Our Team
The Spine Institute of Louisiana physicians recognize that medicine is a service profession and as such believe that the health and healing of patients must come first.  We feel that each and every patient should be treated in a respectful and compassionate manner as we strive to seek solutions that will improve the quality of our patients' lives.  Our philosophy is to provide quality patient care using innovative and minimally invasive technologies in a manner that offers convenience, and a continuum of care that routinely sets the mark higher than the accepted standard of care for the area.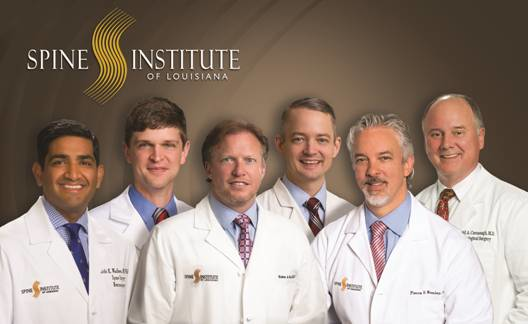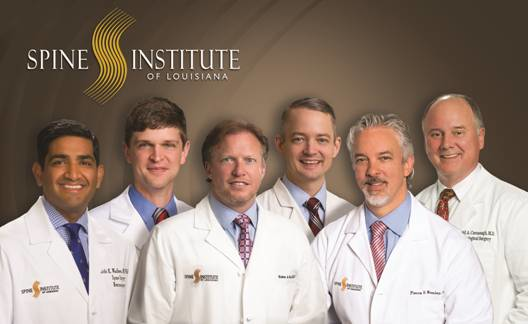 Take The First Step
Request An Appointment!
Our friendly and knowledgeable staff are available to answer any questions.