Learn More About
Injection Therapy
(Transforaminal Injections and
Selective Nerve Root Blocks)
What is Injection Therapy?
Many spinal conditions can be treated using non-surgical treatment options and one of the most common is injection therapy. Although there are many types of injections, most of these injections target the spinal nerve and reduce irritation to the nerve by bathing the nerve in a steroid and/or anesthetic medication. This reduction in irritation often leads to long term relief from chronic back or neck pain.
At The Spine Institute of Louisiana, our Spine specialists perform many types of injections and injections are tailored to your condition and presenting symptoms. Injection therapy treats arthritis, spinal stenosis, herniated disc, sciatica, degenerative disc disease, fibromyalgia, chronic pain and more.
How is Injection Therapy Performed at The Spine Institute of Louisiana?
At The Spine Institute of Louisiana, injections only require local anesthesia and are therefore done on an outpatient basis. These injections take only minutes to administer are performed under fluoroscopic guidance to ensure proper needle placement.
Although there are many forms of injections, two of the most common performed at The Spine Institute of Louisiana are:
Transforaminal Injections. Spinal nerve roots exit the vertebrae through tiny openings called foramen. A transforaminal injection targets compressed, irritated, and inflamed nerve roots that are causing localized pain or pain in the extremities. Steroid and anesthetic medications are injected into the transforaminal epidural space of the spine.
Selective Nerve Root Blocks. These injections treat irritated and inflamed cervical, thoracic, and lumbar nerve roots. Steroid and anesthetic medications are injected and pain is relieved very quickly.
Make an Appointment with a Spine Institute of Louisiana Spine Specialist Today
If you have been considering Injection Therapy or Selective Nerve Root Blocks, schedule an appointment with one of our Board Certified Spine Surgeons.
We will evaluate your unique lifestyle and goals to determine which type of surgery is best for you.
Compassion • Innovation • Excellence.
Meet Our Team
The Spine Institute of Louisiana physicians recognize that medicine is a service profession and as such believe that the health and healing of patients must come first.  We feel that each and every patient should be treated in a respectful and compassionate manner as we strive to seek solutions that will improve the quality of our patients' lives.  Our philosophy is to provide quality patient care using innovative and minimally invasive technologies in a manner that offers convenience, and a continuum of care that routinely sets the mark higher than the accepted standard of care for the area.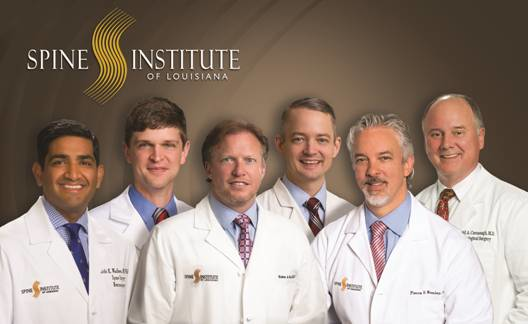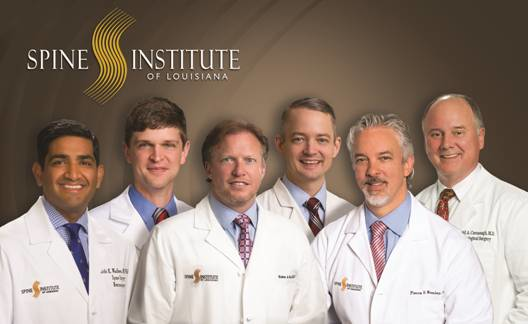 Take The First Step
Request An Appointment!
Our friendly and knowledgeable staff are available to answer any questions.