Learn More About
Physical Therapy
At The Spine Institute of Louisiana Physical Therapy is an integral part of the treatment process and can be used in conjunction with other non-surgical treatments or following surgery to restore mobility. At The Spine Institute of Louisiana, our Spine Specialists work hand in hand with Physical Therapists to create treatment plans based on your unique condition and lifestyle.
For spine-related conditions, the goal of Physical Therapy is to strengthen the muscles and structures around the area of the spine that is causing pain. Exercises and stretches that stabilize and strengthen the core are often used to treat conditions in the lower back, such as:
Herniated discs
Sciatica
Degenerative disc disease
Spinal stenosis
Spinal fractures
By strengthening the core and surrounding muscle structures posture is often corrected which leads to the spine being more aligned. With improved spinal alignment and stability the instances of spinal nerve compression can be diminished and therefore pain is less frequent.
At The Spine Institute of Louisiana physical therapy may be used in combination with other non-surgical treatments to maximize pain relief, including:
Massage
TENS unit
Nonsteroidal anti-inflammatory drugs (NSAIDs)
Bracing
Injection therapy
Make an Appointment with a Spine Institute of Louisiana Spine Specialist Today
If you have been considering starting physical therapy, schedule an appointment with one of our Board Certified Spine Surgeons.
We will evaluate your unique lifestyle and goals to determine which type of surgery is best for you.
Compassion • Innovation • Excellence.
Meet Our Team
The Spine Institute of Louisiana physicians recognize that medicine is a service profession and as such believe that the health and healing of patients must come first.  We feel that each and every patient should be treated in a respectful and compassionate manner as we strive to seek solutions that will improve the quality of our patients' lives.  Our philosophy is to provide quality patient care using innovative and minimally invasive technologies in a manner that offers convenience, and a continuum of care that routinely sets the mark higher than the accepted standard of care for the area.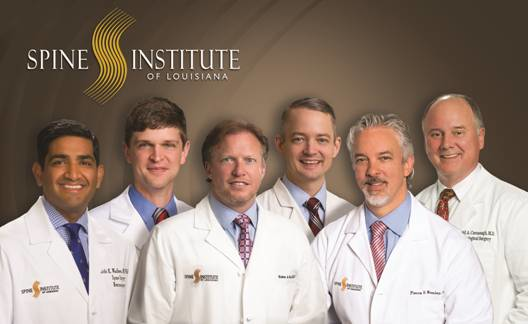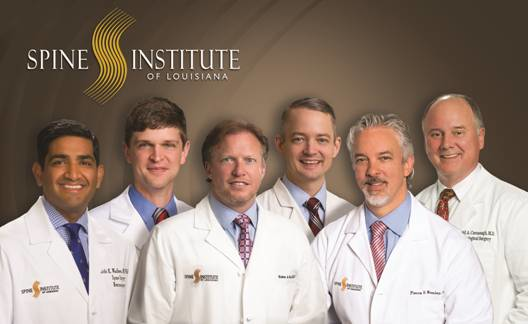 Take The First Step
Request An Appointment!
Our friendly and knowledgeable staff are available to answer any questions.