Learn More About
Scoliosis Correction Surgery
Learn More About
Scoliosis Correction Surgery
What is Scoliosis Correction Surgery?
Scoliosis correction is a surgical procedure (or series of procedures) used to correct the deformity of the spine that occurs as a result of scoliosis. It is important to note that scoliosis correction is only indicated in cases where the progression of scoliosis has caused the spine to become unstable, is causing painful symptoms or compressing organs in the abdomen.
Your Spine Institute of Louisiana Spine Surgeon will discuss whether or not surgery is appropriate based on the progression of your curvature and other symptoms.
How is Scoliosis Correction Surgery Performed?
At The Spine Institute of Louisiana, scoliosis correction is performed using several small incisions in a minimally invasive fashion. This procedure can be performed either on an inpatient or outpatient basis based on how many levels of the spine need to be corrected. The goal of the procedure is to use implants, rods, and screws to correct the abnormal curve of the spine and make the spine more stable.
During a scoliosis correction procedure:
Incision. Small incisions (usually 1 inch) are made in the areas near the affected spinal vertebrae. The spinal muscles and other structures are gently moved to the side.
Implants. Small rods are passed through the incision and screws are then attached to the vertebrae to hold the rod in place.
This process is then repeated at multiple levels in the spine
Bone grafts may be used to restore height to the spine, depending upon your specific anatomy
Over time, the implants will allow the spine to straighten and correct much of the painful symptoms and physical deformities associated with scoliosis.
Make an Appointment with a Spine Institute of Louisiana Spine Specialist Today
If you have been considering a Scoliosis Correction procedure, schedule an appointment with one of our Board Certified Spine Surgeons.
We will evaluate your unique lifestyle and goals to determine which type of surgery is best for you.
Compassion • Innovation • Excellence.
Meet Our Team
The Spine Institute of Louisiana physicians recognize that medicine is a service profession and as such believe that the health and healing of patients must come first.  We feel that each and every patient should be treated in a respectful and compassionate manner as we strive to seek solutions that will improve the quality of our patients' lives.  Our philosophy is to provide quality patient care using innovative and minimally invasive technologies in a manner that offers convenience, and a continuum of care that routinely sets the mark higher than the accepted standard of care for the area.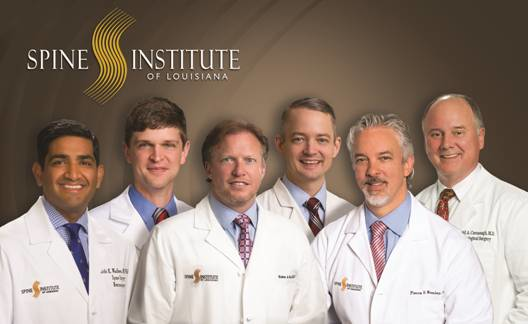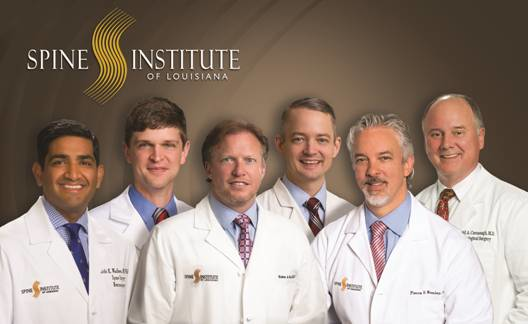 Take The First Step
Request An Appointment!
Our friendly and knowledgeable staff are available to answer any questions.