Neurosurgeon
Rishi Wadhwa, MD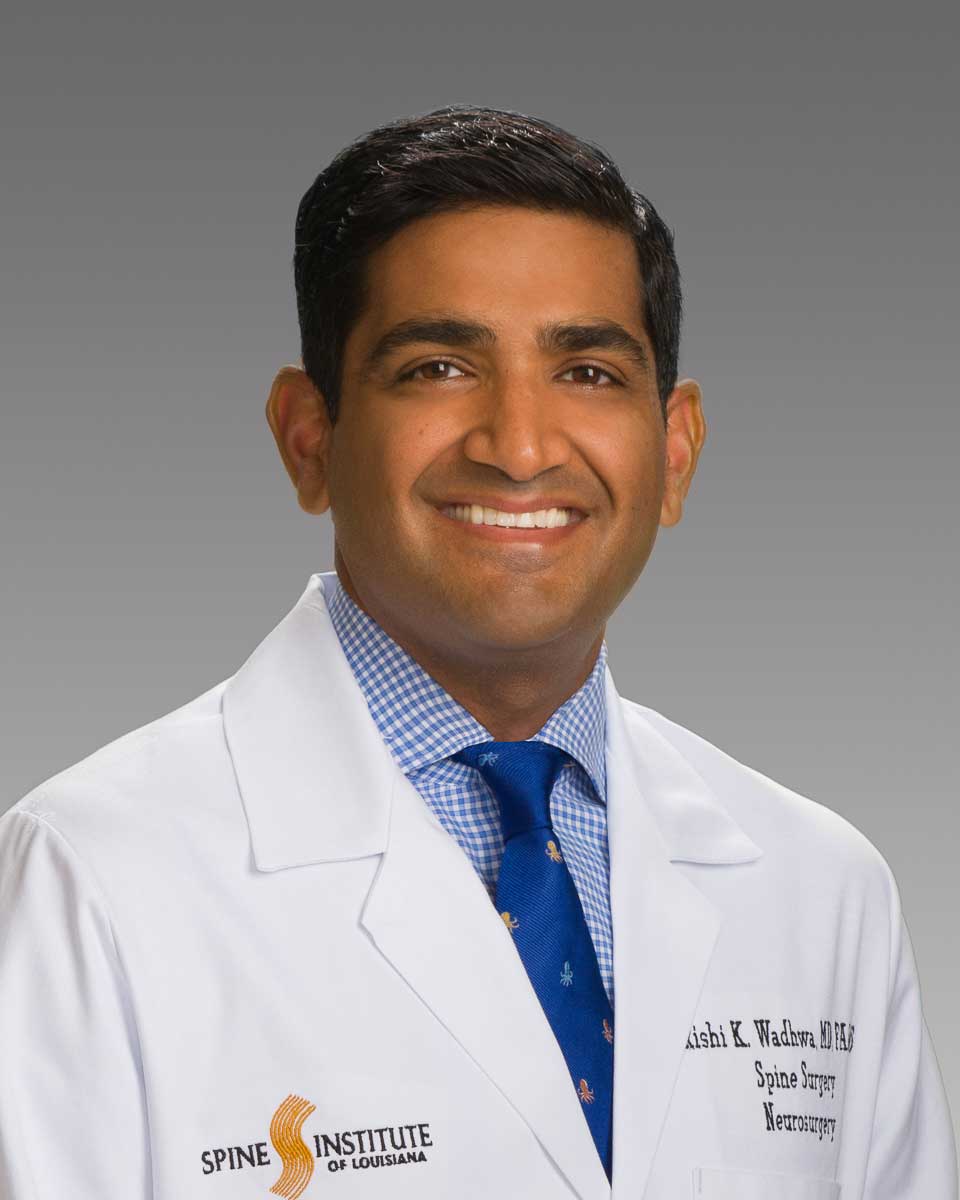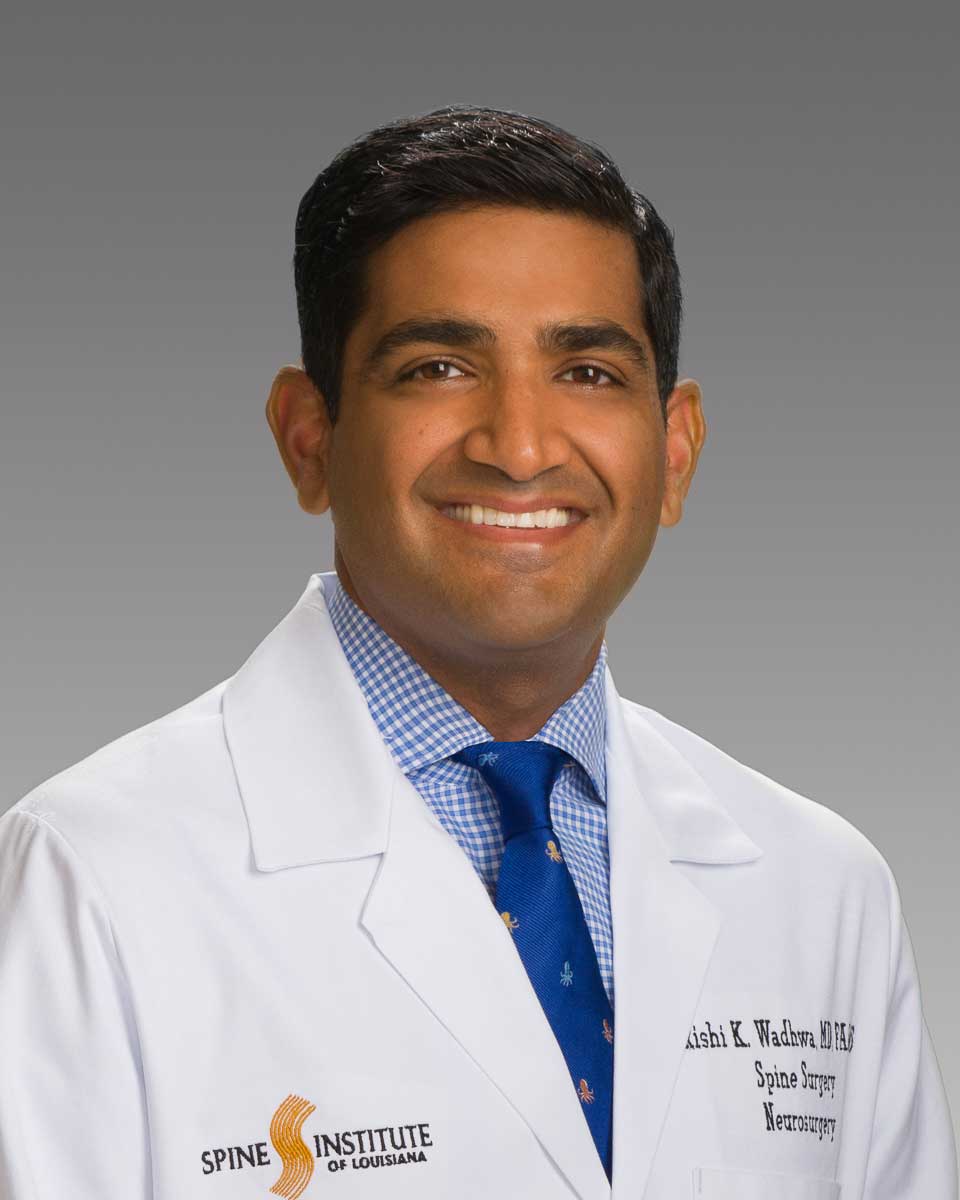 Neurosurgeon
Rishi Wadhwa, MD
About Dr. Wadhwa
Dr. Wadhwa returns to the Shreveport/Bossier area after five years of distinguished training and practice at the University of California at San Francisco, a US News Top Hospital. He was on staff as an Assistant Professor in the UCSF Department of Neurosurgery after completing a combined neurosurgical and orthopedic fellowship in Minimally-Invasive and Complex Spinal Disorders. He also completed a fellowship in pain and functional neurosurgery while a resident. Dr. Wadhwa achieved Board Certification in Neurosurgery in May 2017.
His medical background includes an internship and residency at LSU Health Science Center Shreveport, where he was Chief Resident from 2012-2013, a Doctor of Medicine degree from LSUHSC, and a BS Degree in Microbiology from LSU Baton Rouge.
Dr. Wadhwa's medical experience and expertise include diagnosis and surgical management of spinal disorders.
Dr. Wadhwa is married to Elizabeth Lindley Wadhwa, also a physician and they have 3 children. His hobbies include activities with his children, traveling and golf.
Specialties
Minimally Invasive Spine Surgery
Spinal Degenerative Disease
Spinal Congenital Disease
Spinal Deformity and Reconstructive Surgery
Spinal Cord Tumors
Cervical and Lumbar Spine Surgery
Complex Spine and Neurosurgery
Disc Arthroplasty (Artificial Disc)
Education
LSU Baton Rouge- BS Degree in Microbiology (2002)
LSU Health Sciences Center, Shreveport – Doctor of Medicine (2006)
LSU Health Sciences Center, Shreveport – Neurosurgery Internship & Residency (2006-2012)
LSU School of Medicine, New Orleans – Functional/Pain Fellowship (2012)
University of California at San Francisco – Fellowship in Minimally Invasive & Complex Spinal Disorders (2013-2014)
Affiliations
American Association of Neurosurgical Surgeons
Congress of Neurological Surgeons
American Medical Association
Louisiana State Medical Society
Shreveport Medical Society
Trigeminal Neuralgia Association
Take The First Step
Request An Appointment!
Our friendly and knowledgeable staff are available to answer any questions.