Learn More About
Foraminotomy
Learn More About
Foraminotomy
What is a Foraminotomy?
The foramen are small openings on either side of the spine where the spinal nerves pass through. In a healthy spine, the intervertebral discs create enough space between vertebrae to allow the nerves to pass through freely. But conditions such as a herniated disc, spinal stenosis degenerative disc disease or other spinal conditions can cause the openings of the foramen to become narrowed and compress the spinal nerves.
A foraminotomy is a minimally invasive procedure that makes the foramen wider by removing small pieces of bone, spinal disc or tissue that are narrowing the openings. When the nerve is decompressed, symptoms such as pain, burning or tingling in the extremities and weakness in the extremities are alleviated.
How is a Foramintomy Performed at The Spine Institute of Louisiana?
At The Spine Institute of Louisiana, a foraminotomy is performed as an outpatient procedure and you are able to return home the same day as your procedure.
During a foraminotomy procedure:
Incision. A small incision (usually 1 inch or less) is made in the area near the affected spinal discs and vertebrae. The spinal muscles and other structures are gently moved to the side.
Decompression. Small surgical tools and the surgical microscopes are used to remove the damaged disc material or bone spurs from the foramen. This allows the spinal nerves within the foramen to no longer be compressed.
Using our advanced minimally invasive techniques, there is very little surgical trauma and you are able to recover and return to normal activities shortly after surgery.
Make an Appointment with a Spine Institute of Louisiana Spine Specialist Today
If you have been considering a Foraminotomy procedure, schedule an appointment with one of our Board Certified Spine Specialists.
We will evaluate your unique lifestyle and goals to determine which type of treatment is best for you.
Compassion • Innovation • Excellence.
Meet Our Team
The Spine Institute of Louisiana physicians recognize that medicine is a service profession and as such believe that the health and healing of patients must come first.  We feel that each and every patient should be treated in a respectful and compassionate manner as we strive to seek solutions that will improve the quality of our patients' lives.  Our philosophy is to provide quality patient care using innovative and minimally invasive technologies in a manner that offers convenience, and a continuum of care that routinely sets the mark higher than the accepted standard of care for the area.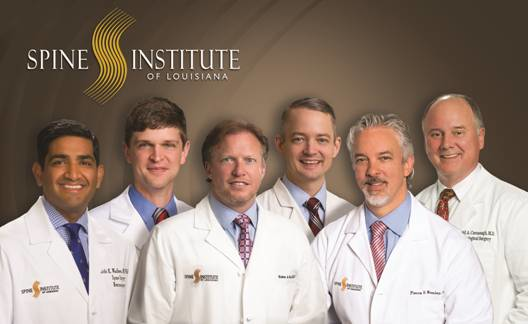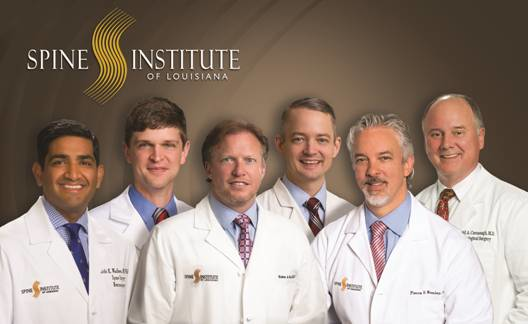 Take The First Step
Request An Appointment!
Our friendly and knowledgeable staff are available to answer any questions.