Learn More About
Chordoma and
Chondrosarcoma
What are Chordomas and Chondrosarcomas?
Chordomas and Chondrosarcomas are two specific types of malignant tumors that occur either in the base of the skull or in the sacral portion of the spine.
Both types of tumors most often appear in the bones of the spine and are most common among men between the ages of 50-70 years old. Chordomas and Chondrosarcomas share specific symptoms and growth rates but there are differences between the tumors and radiologic imaging and other tests will allow your Spine Institute of Louisiana Spine Surgeon to determine which type of tumor it is.
If you have a tumor within the spine the symptoms can include:
Back or neck pain
Pain that radiates into the extremities
Pain that is worse at night
Difficulty with balance
Loss of sensitivity to cold or heat
Bowel or bladder control issues
Loss of muscle control in the extremities
How are Chordomas and Chondrosarcomas Treated at The Spine Institute of Louisiana?
In most cases, surgery is the best course of treatment for these types of cancers, especially If the tumor begins to compress the spinal cord or nerves There are a number of surgical treatment options to remove the tumor based on the size and location of the tumor. The goal of these procedures is to safely remove the tumor while ensuring that no other spinal structures are compromised during surgery.
Common surgical procedures to remove the tumor and stabilize the spine can include:
Spinal Fusion
Laminectomy
Corpectomy
Radiation therapy may be considered if your Spine Institute of Louisiana Spine Surgeon determines that surgery may harm other areas of the spine or if the tumor is inoperable.
Your Spine Institute of Louisiana Spine Surgeon will discuss all treatment options with you to determine the most effective option based on your specific type of tumor.
Make an Appointment with a Spine Institute of Louisiana Spine Specialist Today
If you have been experiencing symptoms of Chordomas and Chondrosarcomas, schedule an appointment with one of our Board Certified Spine Specialists.
We will evaluate your unique lifestyle and goals to determine which type of treatment is best for you.
Compassion • Innovation • Excellence.
Meet Our Team
The Spine Institute of Louisiana physicians recognize that medicine is a service profession and as such believe that the health and healing of patients must come first.  We feel that each and every patient should be treated in a respectful and compassionate manner as we strive to seek solutions that will improve the quality of our patients' lives.  Our philosophy is to provide quality patient care using innovative and minimally invasive technologies in a manner that offers convenience, and a continuum of care that routinely sets the mark higher than the accepted standard of care for the area.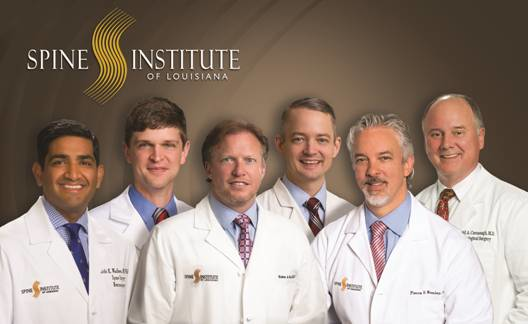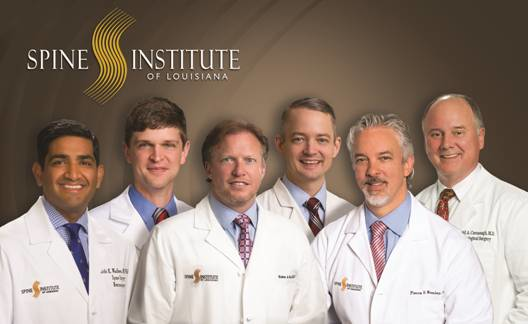 Take The First Step
Request An Appointment!
Our friendly and knowledgeable staff are available to answer any questions.