Learn More About
Cerebrospinal
Fluid Leak
What is a Cerebrospinal Fluid Leak?
A cerebrospinal fluid leak (also known as a CSF leak) occurs when there is a puncture or tear in the membrane surrounding the brain or spine. Some CSF leaks occur without any warning or underlying cause while others can occur as a result of trauma to the brain or spine. In rare instances, these can occur during a surgical procedure wherein the membrane around the brain or spine is punctured by a surgical tool or implant.
CSF leaks most often begin with a very serious headache and can progress to other symptoms. Because cerebrospinal fluid is vital to proper brain and spine function, it is important to seek immediate treatment.
If you have a CSF leak the symptoms can include:
A headache that only feels better when lying down
Nausea
Vomiting
Clear fluid draining from the nose or ear
A metallic taste in your mouth
Muffled hearing
Diminished sense of smell
Sensitivity to light or sound
How are Cerebrospinal Fluid Leaks Treated at The Spine Institute of Louisiana?
In some instances, especially when the CSF leak originates in the brain, your Spine Institute of Louisiana Neurosurgeon will recommend rest and reduced activity while the injury repairs itself.
If the CSF leak is originating from the spine, your Spine Institute of Louisiana Neurosurgeon may recommend what is known as a Cerebrospinal Fluid Patch. During a CSF Patch, the patient's own blood and/or fibrin glue is injected into the area where the leak has occurred. As the blood clots, the leak is patched and normal CSF flow is restored. In some cases surgery is required to repair the leak.
Depending upon the location of the CSF leak, your Spine Institute of Louisiana Neurosurgeon will discuss with you the best treatment options.
Make an Appointment with a Spine Institute of Louisiana Spine Specialist Today
If you have been experiencing symptoms of a cerebrospinal fluid leak, considering a Cerebrospinal Fluid Patch or surgery, schedule an appointment with one of our Board Certified Spine Surgeons.
We will evaluate your unique lifestyle and goals to determine which type of surgery is best for you.
Compassion • Innovation • Excellence.
Meet Our Team
The Spine Institute of Louisiana physicians recognize that medicine is a service profession and as such believe that the health and healing of patients must come first.  We feel that each and every patient should be treated in a respectful and compassionate manner as we strive to seek solutions that will improve the quality of our patients' lives.  Our philosophy is to provide quality patient care using innovative and minimally invasive technologies in a manner that offers convenience, and a continuum of care that routinely sets the mark higher than the accepted standard of care for the area.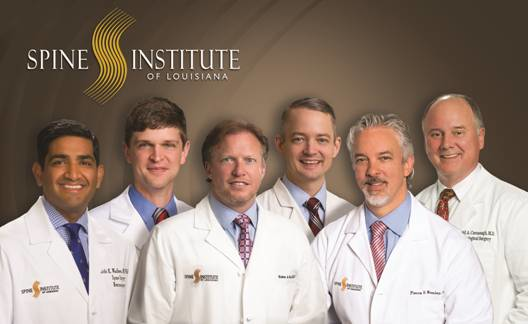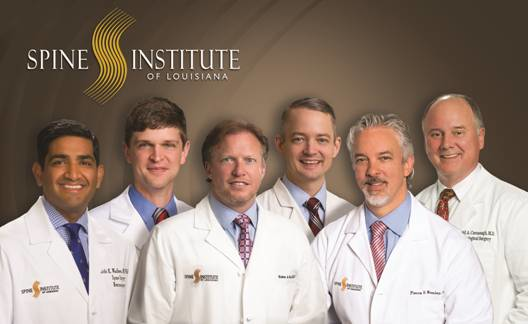 Take The First Step
Request An Appointment!
Our friendly and knowledgeable staff are available to answer any questions.